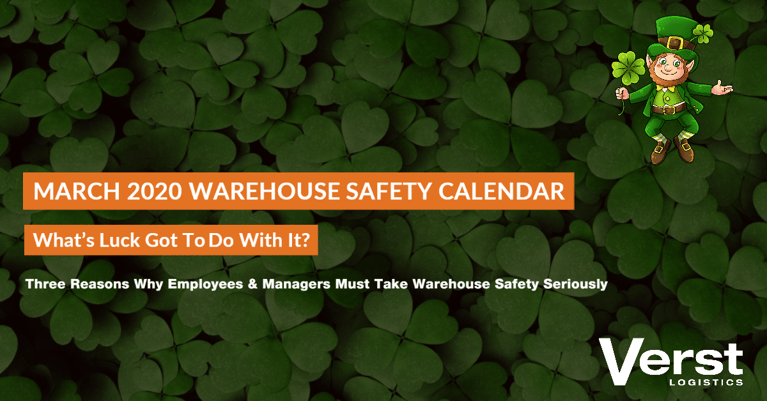 March 2020 Warehouse Safety - What's Luck Got To Do With It?
Raise your hand if you believe in leprechauns. How about the magic of four-leaf clovers?
"Lucky" subjects like that are fun to think about when March and St. Patrick's Day roll around. But few of us would ever seriously consider using them as a solid business strategy.
That said there are many professionals who clearly do believe in luck, because they rely on it every day.